Smart Goggles Slim is a new model of cardboard VR goggles. It is an economical version that without losing anything of its functionality is offered at much lower prices. Slim Goggles in the slim version already have lenses mounted and their unfolding and reassembly takes a few seconds and is extremely easy. The goggles, when folded, take up little space and the foldable construction facilitates transport and distribution.
They are perfect as a gadget handed out during promotional campaigns or attached to products. Smart Goggles Slim are available in two versions that differ in how the lens is attached. The cheaper lenses are permanently installed and the slightly more expensive version allows for smooth regulation of their spacing.
Smart Goggles Slim allow viewing photos and 3D movies as well as augmented 360-degree panoramic reality. Of course, they can also be used to play 3D games and simulators. Many attractive educational applications have also been created.
Technical data
Basic parameters

External dimensions (assembled)
External dimensions (unassembled)
Side walls

0.6 mm laminated cardboard

UV offset printing

CMYK and Pantone colors

Lenses

diameter 25 mm

40 mm focal length
Description
fit virtually all, even the largest phones (max. Phone width 77 mm)

Ergonomic design contoured to the shape of the face

high quality lenses provide a wide viewing angle

flat design for easy transport and distribution

version with smooth lens spacing adjustment

low price
More about Smart Goggles on www.smartgoggles.eu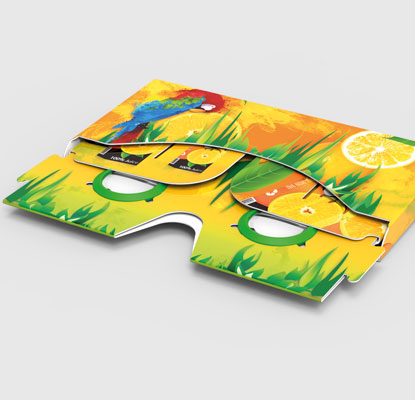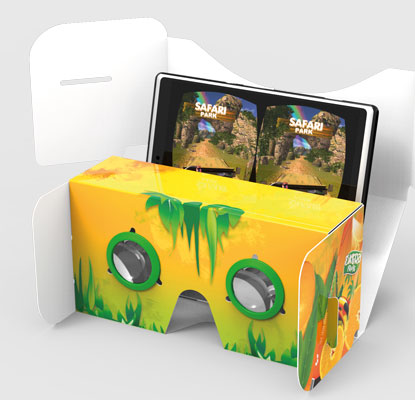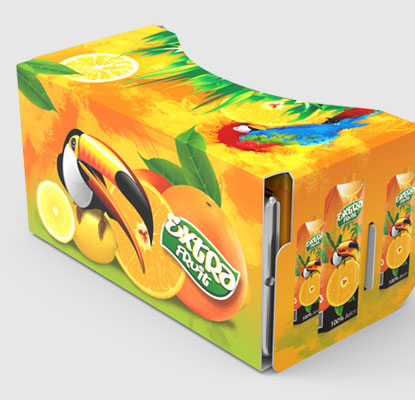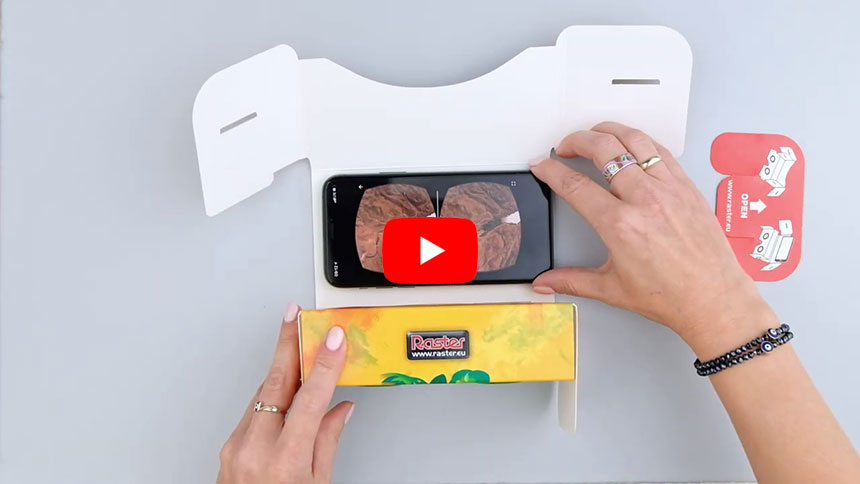 Smart Goggles